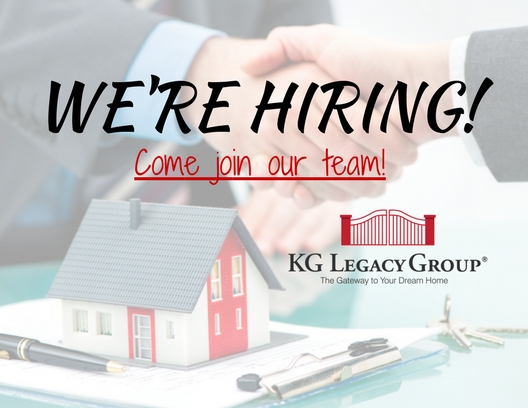 The KG Legacy Group is seeking a Director of Administrative Operations in Orlando, FL for our growing team! This person will be a high impact leader that will help run, manage and support the operations side of the business so the Agents in our team can focus on selling real estate.
The Director of Administrative Operations will be responsible for recruiting, coaching, mentoring and providing training for our sales force and office staff. The ideal candidate is energized and is passionate about helping people reach their full potential and receives intrinsic rewards from investing in others. In this key role, you will be working closely with a top performing agent in helping run the real estate team. The ideal candidate will have a background in real estate; however, this is not a requirement. We are looking for a strong leader with a proven track record in implementing systems and procedures in an office setting who is detail oriented, communicates effectively and has an inspirational style. This individual will receive mentoring and coaching from the best leaders in the real estate industry. They will be exposed to large opportunities and a career that will provide them growth.
If you are detail oriented, skilled at implementing systems and enhancing the infrastructure of an organization we want to hear from you!
We are looking for upbeat leaders with a "can do" attitude who will bring a sense of fun to the team!
For more information or to apply for this position, please click here to be redirected.